Latest News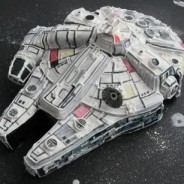 Wondering why I've been away from the graphics department for so long? See the title…
So yes, some of you may or may not know, but I've been engaged a few months now and will be getting married in June. Meaning I'm planning stuff NOW.
As a hardcore geek that respects tradition, I will be having the traditional Chinese Wedding… With cosplay and geek decorations. Basically I'm trying to decide whether I want a traditional wedding cake or one in the shape of the Millenium Falcon… I kid you not, here are some of the decorations I will be setting up with:
I've got my wedding dress and traditional Chinese dress ready, but won't show you guys the goods until the wedding is over… Where's the surprise in that?

So until the wedding is over, I can't promise any graphics, but I will try and get the YouTube videos I promised. Something along the lines of a commentary or random fun videos. You'll see.

So thanks for visiting and hope you return to see my updates. You can always check out my Tumblr, since I update that daily. If you've been following me on Instagram, you know I've been busy there as well. ^____~
I'll be on vacation for a few weeks towards the end of March so there won't be much activity… Always follow my Facebook/Twitter for my latest news, even from abroad however… As long as I have a phone and data, there's something to be shared. ^_________^
read more news