For almost a year, I've been posting pictures of myself on Instagram for the world to see. I've been getting a lot of questions on where I get my clothes, to the point I contemplated on starting a fashion blog. But then I realized something…
I own a website with a blogging section that has not been updated in almost a year. TIME TO BLOG!
So to get a better picture on the clothes I wear, here are some Instagram pictures. Follow me @tfldesign.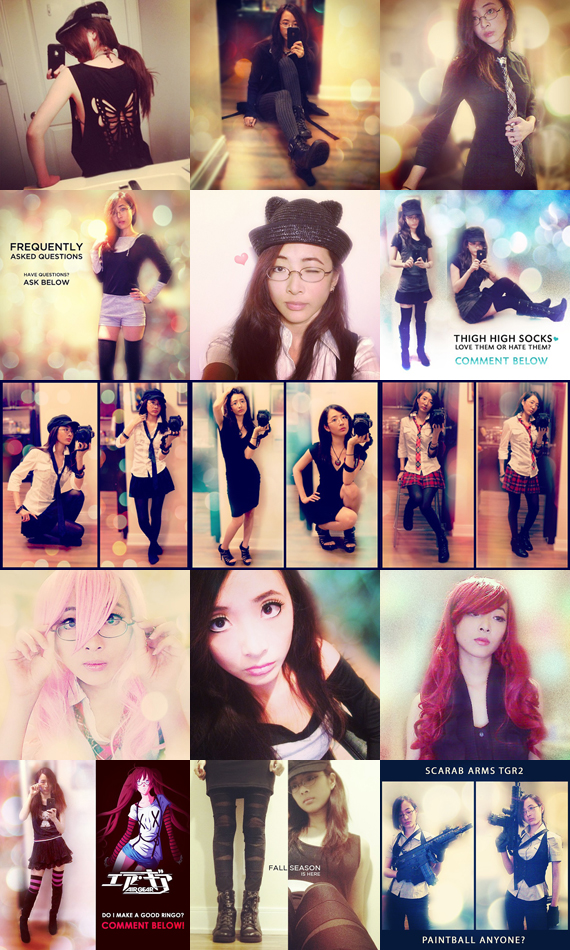 So to quickly sum up where I get my clothes – Department Stores, Boutiques in NYC, and The Internet. Specifically, anything black that catches my eye in Malls and Ebay. Yep, I shop cheap because I find women's clothing to generally be overpriced and of inferior quality in comparison to men's of the same price range. (I'm talking about the clothes that cost under $100 here.)
You know, regular T-Shirts, a pair of jeans, a woman's blouse compared to a man's collared shirt, etc. In general, I don't feel any women's clothing that isn't outerwear (coats, jackets, etc) should be anywhere near $100 unless it is made of expensive material or is hand-made. Almost everything is made in China, so why not buy directly from the wholesalers? Many of the Asian sellers on Ebay sell their items wholesale to other stores and buyers. You can get a lot of stuff cheap without paying for shipping!
My only suggestion to buying online however, is check the seller's rating and reviews. Generally if they're in the 97+ percentile, or have that Top Rated Seller's badge on them – they're good. You also want to know your measurements beforehand and have a measuring tape on you when buying tight-fitted clothing. Asian sizes tend to be one size smaller than Western, so take note of the individual measurements and what the sellers consider small/medium/large, etc. Since I'm Asian, I fit their Asian measurements so that's usually not that much of a concern for me.
I guess the only other concern is the quality of the goods… I won't lie – not all the stuff you buy looks that good up close once you get to feel it. On camera they look great, but you will find that a lot of clothing, especially thin black/white clothing are almost see-through. But then again, showing off your bra seems to be a thing nowadays…? Wear a tank top or something inside. It's what I do…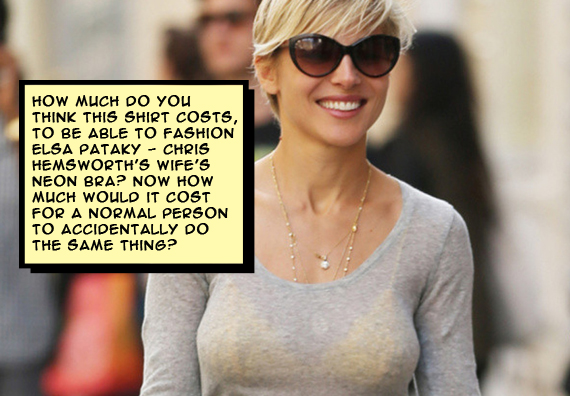 Still, if you bought the same shirt in stores, it'd be double the price. If you compare a guy's T-Shirt or any unisex novelty T-Shirt to a shirt printed specifically for a girl's body, you will find that the girls' shirts tend to be thinner in material and still have a higher price range.
This was evident to me since I was in middle school, shopping with my brothers in the boy's section of the store. They'd find a cool shirt in their section while I browsed the girls section for mine. When we brought them together at the register, I found that my clothes allowed light to pass through it while on a hanger, while my brothers' clothes did not. Put it to the light, try it. Now feel it. Why does it feel thinner? Why do bikinis, which can fit into tiny, tiny shopping bags (or sandwich bags… whatever) cost at least $50 while a men's swimming trunks can be bought under $20 and contain more material? Clearly besides paying for the label, women are also buying something not made to last. Since they're the main targets for seasonal fashion, having something self destruct after a given time is a smart, albeit a sneaky way to make money.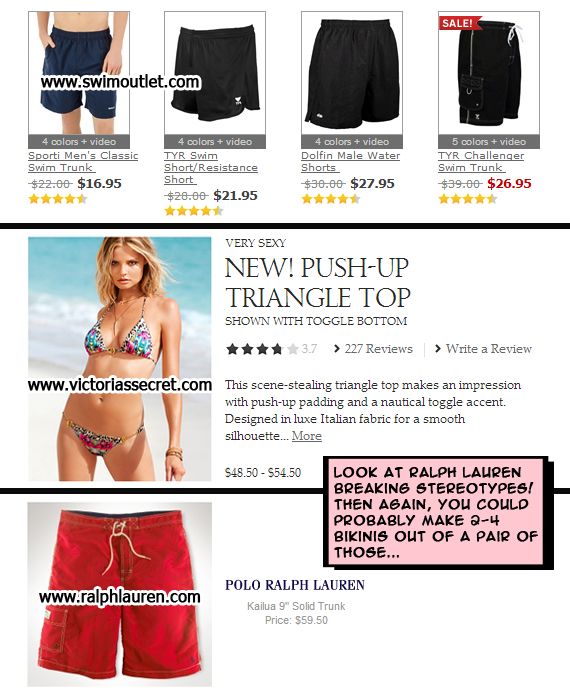 So what's my point? If you're going to buy cheap clothing to last a season or follow the trending fashions on a budget, shop cheap and smart. Buy it from the original wholesalers themselves or when stores are clearing out last season's clothing. (Best time to shop for "expensive" clothing is when they're on the clearance rack when a new season is coming in – i.e. shopping for winter clothes when spring is approaching.) Department stores usually do this often.
Places like Forever 21, Mandee, Daffy's (out of business), TJ Maxx, Marshalls, and Burlington Coat Factory are some of my FAVORITE places to shop to find current fashion gems for better prices. If you live near Outlet Malls or small Boutiques, be sure to check those out too. If you're old enough or have permission to shop online, my go-to places are Ebay and AliExpress – both have sellers from Asia so it may take up to a month to ship to you. For Ebay, most sellers require a PayPal account while AliExpress requires a Credit Card. Your payment will only go to the seller once you've received the item and notify the site itself. You will be amazed how much stuff $20 can buy you online.
That's not to say I don't spend a lot of money on certain items. As I mentioned before, outerwear is what I like to spend hundreds on and on special boots and even heels. Coats keep you warm and shoes you walk on ALL DAY, so don't skimp out on that stuff. You don't want to get blisters or colds due to shoddy material. (One of the things that always irks me is seeing a girl dressed fashionably while shaking in the cold. WAS IT WORTH IT? WAS IT?)
Because everyone knows I spend tens of thousands of dollars on other toys… Toys that last…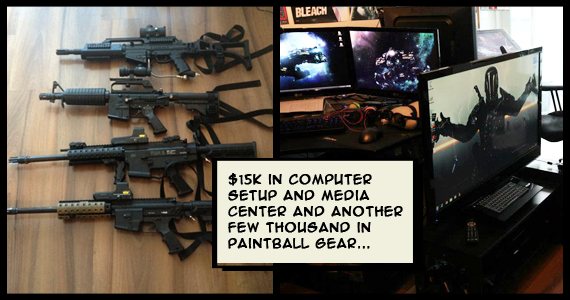 So I hope some of you enjoyed my rantings in regards to fashion. For future fashion-related posts, I may have "Do It Yourself" remedies for things, my wardrobe, great shopping finds and more. 😀