If you google the term "Anime Graphic" or "Anime Graphics," this site is ranked either first or second. Usually the chances of a link being clicked after the first few decreases exponentially, unless the viewer has a lot of time to do research. How did I get the top spots? Here are some tips: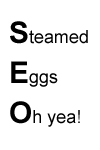 1. Is your site SEO friendly?
SEO stands for Search Engine Optimization. The way your web pages gets tracked on search engines like Google or Yahoo is based on the content within each page. Now the way your site is structured affects the way search engines are able to access the content on your page. Things like iframes prevent search engines from reading your site in its entirety. Use the W3C Markup Validator to make sure your codes are correct, making it easier for search engines to find and read.
Things like your site title, meta data, and header tags make a difference. You don't want to spam your meta descriptions or keywords, but you do want to mention your most important words there. Find a niche and hone in on that search word. You want to be found via a short phrase, rather than a sentence. For TFL Design, the words I targeted were "Anime Graphics" or Anime Graphic." (When this site served MySpace stuff, I also had top rank for "MySpace Anime Graphic(s)."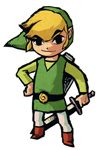 2. Backlinks
Another very important, if not the most important thing for this site is the number of links back to this site. How can you increase that? Link exchanges, joining forums with your site link as your signature, having blogs or other personal sites link back to your site, Youtube,Twitter, etc accounts link back… EVERYTHING. Whenever given a chance to link back to your site, take it. It is especially easy to do that on forums, since every time you post on a new thread, the Internet counts that as a new page from which your site was linked. So if you're a part of a community that allows you to have links in your signatures, link back to your site. You can also submit your site into directories, rotations and other places that collect sites with related content. Even topsites can help if your niche applies.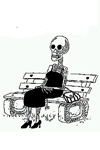 3. Update your content regularly and add the date
The Internet likes sites that aren't dead. If you haven't updated your site in years, other sites will climb up above yours in the rankings. Update your stuff as often as you can, even if it's just an announcement. And when you do announce something, always have the date.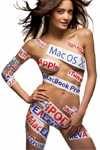 4. Shameless advertising
If you are a part of a forum or community that allows advertising of your personal sites, do plug them. If you have a friend that would give a shout out to your site on their blog or Youtube page, do ask that they give a plug. If you're bored and want to advertise by copy and pasting a premade announcement for your site in communities, emails, social networks, etc – DO IT. Bulletins, Facebook updates, plug boards… Find whatever applies and utilize it.
For the first two years TFL Design was opened to the public, I would spend a good hour or two a day posting on Neopets Forums about my site. (That would explain why I had more traffic back then.) Sleep is for the weak…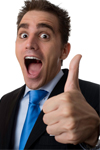 5. Have good content…
Well you can't have visitors return or promote your site if your content is sub par… Always aim higher and improve on your works. I have the date of submission on my wallpapers so that you can see my progress. You want to expand on your work and keep the masses satisfied.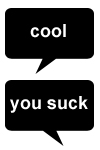 6. Interact with your audience
One of the ways to be sure your viewers return to you is if you give feedback to their questions and comments. Ask for their feedback as well. Comments, shoutboxes, etc are great ways to keep a relationship with your viewers – especially when you first start out. TFL Design started out as a site for a small group of people I'd been servicing on Neopets. From there it went to providing graphics to all of Neopets that were interested in having Anime graphics. Then it branched out to other types of graphics and even hitting MySpace. Now TFL Design has downsized again, but you get the point. Target your audience and communicate with them. The results will give you followers for years to come. 😛